How Are Thermal Paper Rolls Produced?
How Are Thermal Paper Rolls Produced?
How Are Thermal Paper Rolls Produced?
Every time you buy a drink in a 7-Eleven convenience store, go shopping in the mall, or withdraw some cash from an ATM, you will get a receipt slip. That receipt slip is actually made from thermal paper.
Do you want to know how are thermal paper rolls produced?
It Takes 3 Steps to Produce Thermal Paper Rolls:
1. Lifting the Jumbo Roll: You can use a forklift or some other mechanical equipment to lift the jumbo rolls onto the slitting machine. The common jumbo roll sizes are:
405mm x 6000m

558mm x 5900m

565mm x 6000m

636mm x 6000m

790mm x 6000m
Choose the correct jumbo roll sizes according to the small roll sizes you want (for example, if you want to produce 80mm width thermal roll, you can use the 405mm, 558mm, or 636mm width jumbo roll. If you want to produce 57mm width thermal roll size, you need to use a 565mm jumbo roll. Yes, make sure the jumbo roll size and small roll size are divided exactly).
The famous thermal paper brands are Koehler (Germany), Hansol (South Korea), Appvion (American), OJI (Japan), and APP (Indonesia).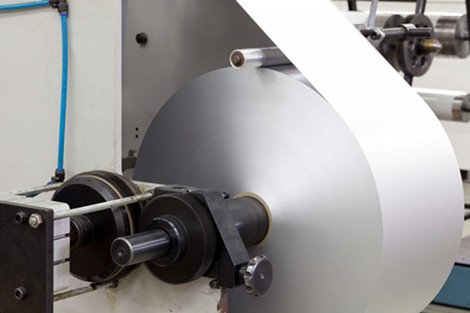 2. Adjusting the Blade: In this step, we will adjust the blade distance to be 79mm. Please note the distance should be exactly 79mm, not 80mm since the actual roll size is smaller than the marked size. For example, if you have an Epson printer that uses 80mm rolls, then your actual roll width will be 79mm to make sure the rolls run smoothly through the mechanism.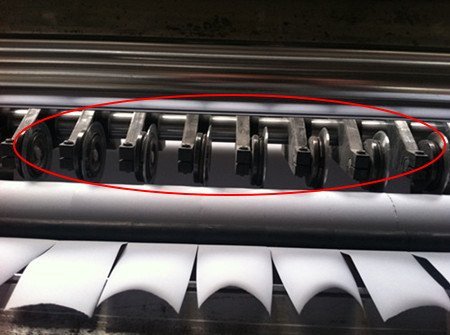 3. Turn on the Slitting Machine: Be sure the jumbo roll is stable in the shaft, and then you can start the engine. The machine will automatically cut the 405mm jumbo roll into 5 separate 79mm pieces. Keep an eye on the digital counter to monitor the length of the rolls. When it approaches 75m, slow down the machine speed since the rolls will be nearly 80mm in diameter. All these operations should be handled by experienced workers.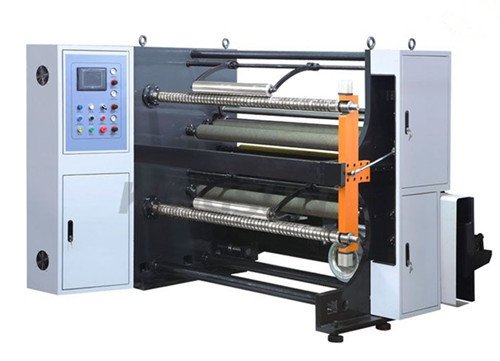 So in theory, it is very simple to manufacture thermal paper rolls. However there are many more details that must be closely monitored and controlled and this requires time and experienced personnel. For us Winbo Rommer, our thermal papers keep performing well with the team of trained and qualified workers.
If you want to get high quality thermal paper rolls, you can contact us and we will be glad to provide you with what you need.
Get the latest price? We'll respond as soon as possible(within 12 hours)