The 2019 International Trade Sales Startup Meeting of the Second Quarter
The 2019 International Trade Sales Startup Meeting of the Second Quarter
The 2019 International Trade Sales Startup Meeting of the Second Quarter
In April 3, 2019, our network sales team participated the International trade sales startup meeting of the second quarter this year. All the companies participating in this event are members of Shenyang Chamber of Commerce. The main purpose of the event is to set the sales target for this quarter and carry out PK between operations and sales from different companies.

The new employees of each company introduce themselves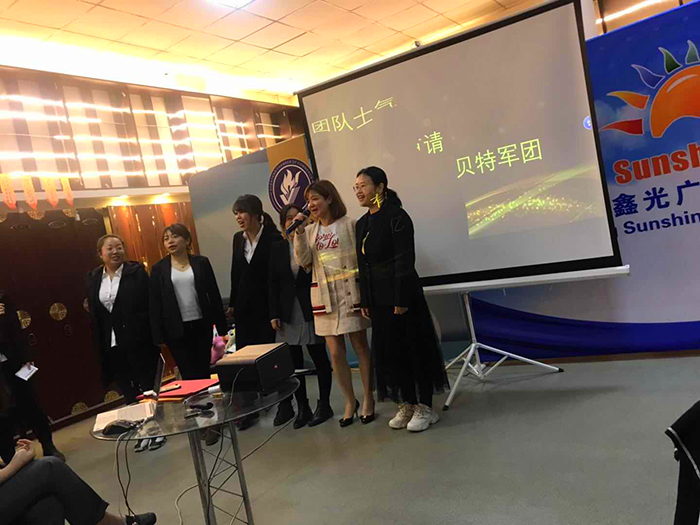 Each team comes to shout slogans to boost morale

Games and lottery draw activate the atmosphere

Employees are setting their goals and looking for PK opponents

Having dinner party together after daytime activities
This startup meeting not only made everyone's work more motivated, but also deepened mutual understanding between companies and persons. With cheerful chatting and laughing at the dinner party, the event completed successfully.
Get the latest price? We'll respond as soon as possible(within 12 hours)