The Market of Self-adhesive Label Has Broad Prospects for the Future
The Market of Self-adhesive Label Has Broad Prospects for the Future
The Market of Self-adhesive Label Has Broad Prospects for the Future
The wide application of labels and the continuous development of label varieties naturally promote the development of label printing technology. Label printing covers all printing methods such as flat, toppan, gravure and screen. It can be seen from the development trend of global label in recent years that flexographic printing, narrow-width rotary printing and digital printing have become new highlights of label printing in Europe and America, and are also the development trend of label printing.
Labels are mainly used in the products and industries of daily chemicals, cosmetics, electronic appliances, medicine, daily necessities, food and beverage, supermarket retail and logistics. Among them, the label products demand for daily chemical, food, and medicine is particularly prominent.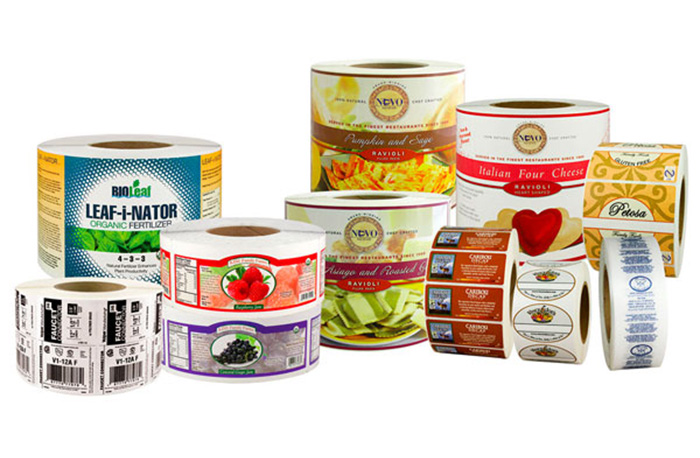 At present, according to the different printing methods adopted, the global self-adhesive label printing can be divided into three groups: North America, which mainly use flexographic printing, Europe, which use both relief printing and flexographic printing, and Asia-Pacific, which mainly use relief printing.
Flexographic printing is a typical representative of self-adhesive label printing in North America. The main equipment is small and medium set type printing unit, mainly water ink, roll-to-roll printing, circular die cutting, with high production efficiency, advanced technology and compliance with environmental protection requirements.
Both relief printing and flexographic printing account for half of the European market. The application of flexographic printing is basically the same as the United States, and all of the relief printing uses UV ink; the equipment is mostly cascading or satellite type; and the material processing methods are also roll-to-roll printing.
The Asia-Pacific region mainly uses relief printing. Developing countries are in the majority of Asia-Pacific region so the label printing is still relatively backward. Even if relief printing is used, only a small number of UV ink equipments are used with resin ink, roll-to-roll printing and sheet-fed printing still coexisting in most label printing. Owing to the high proportion of manual labeling, sheet-fed offset adhesive labels are widely used. Flat die-cutting is the main mode of die-cutting.

Get the latest price? We'll respond as soon as possible(within 12 hours)