Cash Register Rolls
Cash Register Rolls
Brand :TTJ
Product origin :Shenyang, China
Delivery time :7 days
Supply capacity :100000rolls/day
Cash register rolls refer to the paper rolls used in the cash register to record the details of cashier's account. It is mainly used to provide customers with the detailed list of shopping, which can be replaced after use.
There are three kinds of cash register paper: direct thermal paper, bond paper and carbonless paper.
Product Features

a.Direct thermal cash register paper rolls
● Single layer, the cash register paper is made of wood pulp without portable fluorescent
brightener. The printing is clear and the color rendering is good.
● Thick pure wood pulp with double coating paper, waterproof, anti - oil, friction-resistant.
● Thermal sensitive coating, not easy to stick to the printing head, so it can prolong the service
life of the printer.
● The paper surface is bright and white, the section is smooth, the paper roll is of moderate
tightness, and the machine runs smoothly without jam.
● Tin foil packaging, waterproof, moisture-proof and scratch-proof, to provide good protection
for cash register paper.
● The common specifications are 57x50, 57x60, 57x80, 75x50, 75x60, 75x80, 80x50, 80x60,
80x80 and 80x140 etc.
b.Bond paper
● Single layer, the paper is made of pure wood pulp, easy to keep, clear to print and less scrap.
● The common specifications are 44x40, 57x60, 70x60, 75x60, 75x80, 76x80, 82x80 etc.
c.Carbonless paper
● At least two layers, high-quality pulp, health and environmental protection, clear color.
● The common specifications are 57x40 double-layer, 57x60 double-layer, 75x60 double-layer,
75x60 three layers, 241x100 double-layer, 241x100 three layers, etc.
Compatible Printers
● Derict thermal -For cash registers, ATM machines and gas stations. No ribbon required.
● Bond-Recommended for kitchen printers, calculators and adding machines. Ribbon required.
● Carbonless-Ideal for credit card machines and impact printers to create two receipts
at one time.
Application
The cash register labels are widly used in supermar ket POS terminals, hotel catering, banking,
telecommunications, medical and other fields.

Packaging and Shipping
● Minimum order quantity is one roll.
● The cash register labels will be delivered within a week.
● Express can choose to air, sea, direct mail Home.
Our services
● Free samples.
● Feel free to reply online.
● Welcome to visit our factory and negotiate face-to-face.
● The perfect after-sale service.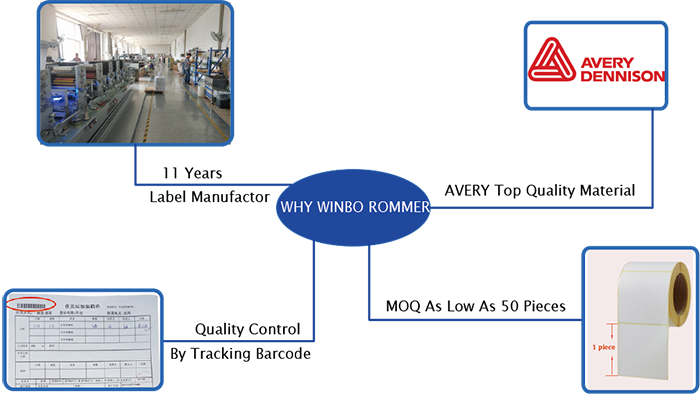 Factory Show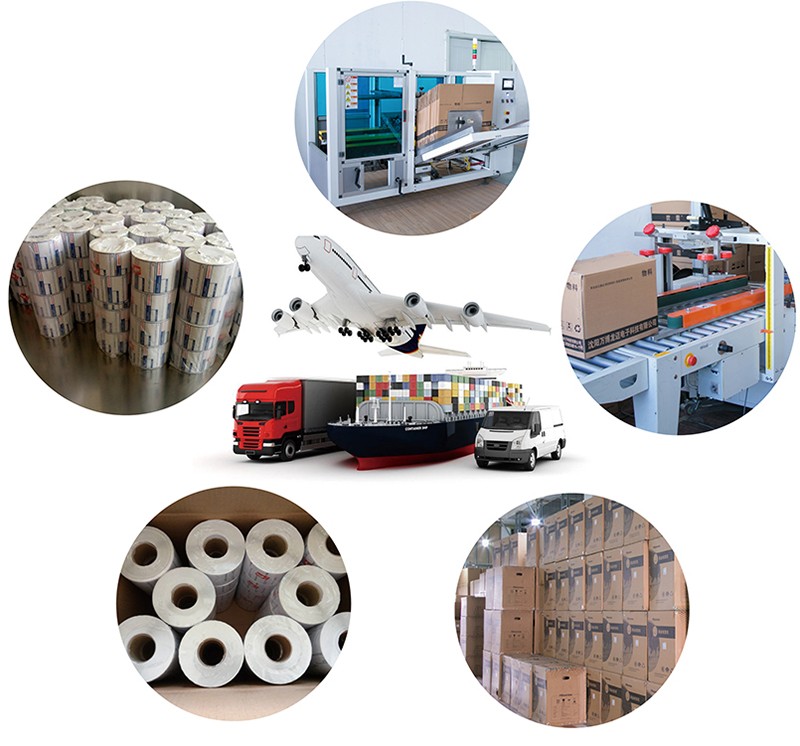 Please feel free to give your inquiry in the form below. We will reply you in 24 hours.