Drug Labels
Drug Labels
Brand :TTJ
Product origin :Shenyang, China
Delivery time :7 days
Supply capacity :100000rolls/day
Drug labels are a large type, including boxed drug labels, bottled drug labels, and bagged drug labels. The labels for each different package of drugs vary widely. Shenyang Winbo Rommer Electronic Technology Co., Ltd. can be customized for you according to the actual application of the drug and the needs of the manufacturer. It can be customized to withstand low temperature, anti-counterfeiting, etc. The glue is guaranteed to be a low-permeability or non-permeable adhesive and meet the GB standard.
Product Categories
a. Drug labels are divided into internal labels and external labels. The internal labels refers to the label of the package that directly contacts the medicine, and the external labels refers to the label of the package other than the inner label.
b. Drug labels can also be divided intoboxed drug labels, bottled drug labels, and bagged drug labels.
● bottled drug labels. These labels can be applied to plastic or glass vials and are available in coated or synthetic paper.Also can be used in cryogenic storage environment.
● bagged drug labels. The material can be BOPP film or coated paper.
● boxed drug labels. It has the characteristics of rip-proof and can be made to prevent cracking or anti-counterfeiting labels as needed.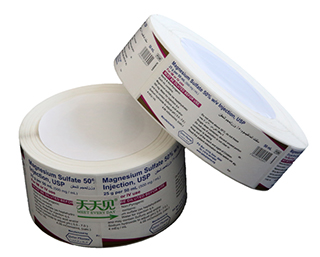 Production Process
● We have professional designers who can provide you with professional designs according to your needs and requirements.
● In addition to printing, special processes such as lamination, hot stamping and varnishing can be applied to the labels. You can choose according to your product needs.
Compatible Printers
Can be printed with a barcode printer, such as Zebra, intermec, Avery, Dennison, Printronix, datamax, brady, cab, paxa Monarch, sato, tec, citizen, etc.
How to customize Label
● You can send us a sample of the label or a file you want to customize.

● In addition, you can provide us the usage environment of the label. We will recommend the appropriate label size, suitable paper axis, number of labels per roll and positioning method, according to the use of the environment to determine whether special process or ink is required.
Application

The drug label is used to indicate the generic name, specification, product batch number, functional indication, expiration date, etc. of the drug on the inner and outer packaging of the drug.

Packaging and Shipping
● Minimum order quantity is one roll.
● The drug labels will be delivered within a week.
● Express can choose to air, sea, direct mail Home.
Our services
● Free samples.
● Feel free to reply online.
● Welcome to visit our factory and negotiate face-to-face.
● The perfect after-sale service.
Factory Show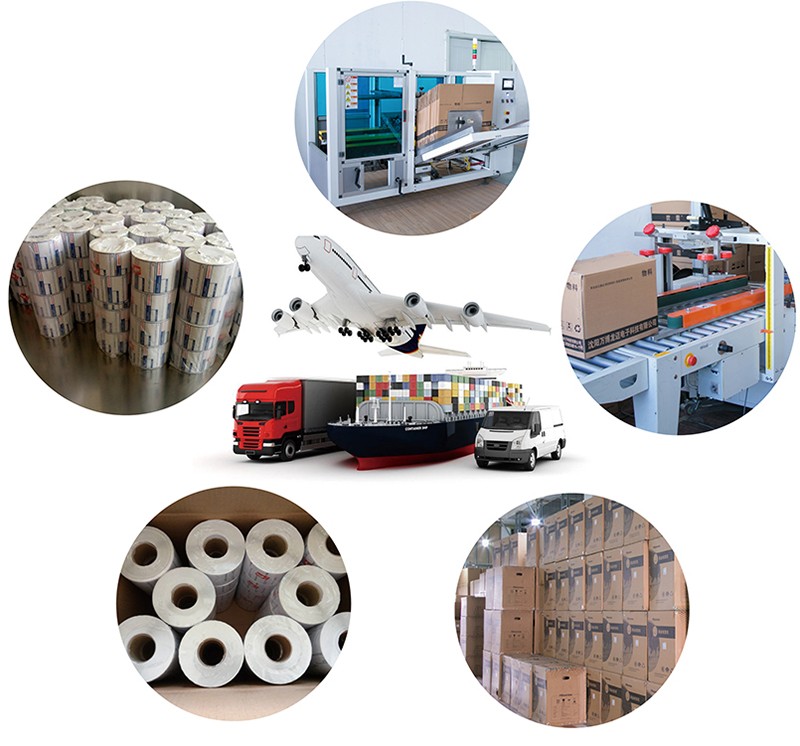 Get the latest price? We'll respond as soon as possible(within 12 hours)